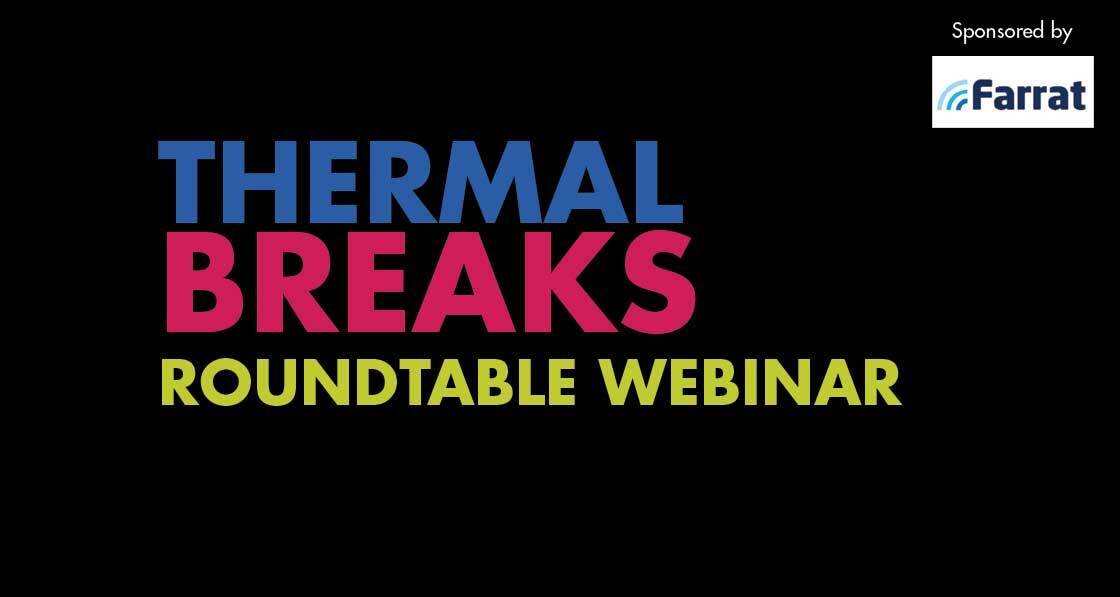 News desk
Free thermal breaks webinar: architectural expression vs building physics
Passive House Plus is excited to announce that we are hosting our first ever online event, 'Thermal breaks: freedom of architectural expression vs building physics', next Tuesday 8 June at 11am (UK/Ireland time). The webinar is free to attend, and boasts an amazing lineup of speakers.
The webinar will explore the apparent conflict between architecture and building physics, with thermal bridging as the battlefield between conventional notions of design and the need to create buildings that actually work in the context of a climate emergency.
Kindly sponsored by leading thermal break supplier Farrat, the event will feature a round table discussion plus six short, insightful 'PechaKucha' style presentations from leading experts in the field.
To read more about the event, view our amazing list of speakers, and sign up for free, just go to the registration page.

Last modified on Tuesday, 08 June 2021 09:40
Related items